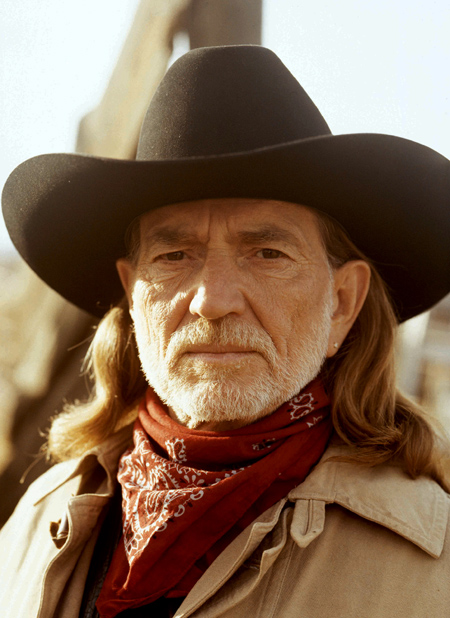 Few country music stars are as well known as Willie Nelson. Willie is not only known for the chart-topping music he has been making since the 1960s, but also for his movie roles and as an environmentalist and top-notch supporter of our farmers. On top of winning nearly every award you can possibly win for country music, he is a member of the Grand Ole Opry and was inducted into the Country Music Hall of Fame. He has branded his own biodiesel fuel and created Farm Aid, a non-profit organization that lends a hand to farmers in need. No one is as well known for environmental activism than Willie Nelson.
Biodiesel is an environmentally friendly alternative to regular diesel fuel for vehicles. It is made with renewable resources such as vegetable oil or soy beans and is clean burning, leaving less pollution in the air than regular diesel fuel and a cleaner engine. Nelson's wife bought a car that was powered by biofuel which sparked Nelson's interest. His tour bus and trucks have run on biofuel for years now and he talks to truckers weekly through XM satellite radio about the benefits of switching to biofuel in their trucks. The outcome has been cleaner running engines and less air pollution. This alternative fuel also helps keep our farmers thriving. Willie didn't stop there, though. He founded "Willie Nelson's Biodiesel," which manufactures BioWillie, Nelson's own brand of biofuel. BioWillie is being made available at more and more truck stops around the United States.
Part of Willie's interest in biodiesel fuel comes from his love for farmers. If we can grow all of our own resources, we can keep our farmers in business and quit paying to import all of our fuel. He believes this could stimulate the economy while helping our environment. Farmers could use the fuel they have made in their own equipment, saving them money. They could then sell the excess to keep their farms in business. To further help farmers, Willie created Farm Aid. Nelson hosts fundraisers to benefit our farmers and supports many causes that are geared towards keeping our farmers in business.
Founded in 1985 with help from Neil Young and John Mellencamp, Farm Aid is a non-profit organization dedicated to helping small family farmers in crisis. It is a resource that helps farmers find information they need also. Nelson was awarded the Feed the Peace Award by the Nobility Project and was inducted into the National Agricultural Hall of Fame for his work with Farm Aid and supporting world peace. Nelson has been speaking out on banning the slaughtering of wild horses, is an Honorary Trustee of the Dayton International Peace Museum, and contributed to the "Occupy This Album" box set in support of the Occupy Wall Street Movement. He is known for supporting Feeding America and the American Red Cross, human rights and all around peace.
For a list of some other charities, foundations and causes supported by Willie Nelson, you can read more here.