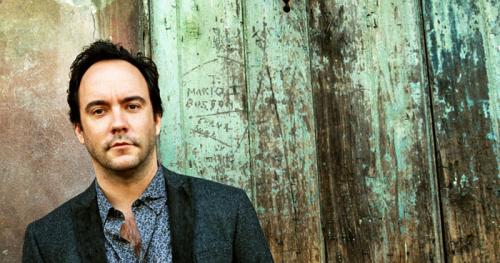 Concern about the environment has rapidly increased over the past two decades, becoming a common theme among people from many different economic and cultural backgrounds. Not a few celebrities share this passion, both using their popularity to encourage massive participation in activities and discussions and contributing their own time and resources to this cause.
Even with so many public figures adding their voices to the chorus, Dave Matthews stands out as a particularly active and dedicated example. Using his hugely popular success of The Dave Matthews Band on the music scene, he has tirelessly worked as an advocate for conservation efforts and contributed large sums to peacefully proactive environmentalist groups.
A Beginning: The Band with a Cause
The South African wordsmith and his eclectic band of talented musicians attained notoriety in 1994 with the release of the wildly popular album, Under the Table and Dreaming. Their meteoric rise to success brought a level of attention to the musicians, who have worked tirelessly to redistribute a portion of their profits in the name of worthy causes. Since 1999, the band itself has participated in the Green Music Group through their own Bama Works Fund, donating a total of $8.5 million to charities with diverse aims ranging from environmental concerns to disadvantaged youth, arts and humanities programs, and the needs of the disabled.
They further establish their commitment to proactive environmentalism by practicing what they preach while on tour. They participate in a greening program that is constantly drawing increasing amounts of support. Band members eat locally and reduce waste no matter where they are. Their vehicles run on biodiesel, and the Bama Green Eco-Village hosts more than 1,700 environmental awareness groups in order to spread consciousness to and encourage commitment of their broad base of fans. Perhaps most amazing is that, through this intense and dedicated effort, the band has managed to offset the carbon footprint of their entire touring career—a total of 101,320 tons of carbon dioxide.
On His Own Terms
While Dave certainly isn't alone in his efforts, and has given due credit to his supportive and equally concerned band mates and fans, he also exhibits a personal devotion to his cause of choice. Since 2009, he's been an active member of the Wilderness Society's Governing Council. Founded in 1935, the Wilderness Society is dedicated to conservation efforts that preserve the natural beauty and utility of America's wild spaces and lands held in public trust. He voiced concerns about the peril that places such as Alaska's Arctic National Wildlife Refuge and Washington State's Alpine Lakes region of the North Cascades face from the depredations of industrialized society.
Because he is an active lover of nature and often hikes and camps in his spare time, his championing of the environmental cause through the Wilderness Society is far from abstract. He enacts a dedication to the preservation of natural spaces as a resource, to be responsibly enjoyed by all and protected from destruction by both myopic business interests and individual carelessness. This sort of long view and wider perspective is something he encourages everyone to develop, because once our Dreaming Trees die, there will be no bringing them back to life.