Artists have always had a reputation for leading the way when it comes to social issues, and today's artists are no exception. Musicians have found a multitude of ways to limit their impact on the globe while bringing an environmental message to millions of people. So many modern performers are lending their talent now to this issue that it cannot be possible to detail all of their amazing work, but here are just a few examples to begin with.
Phish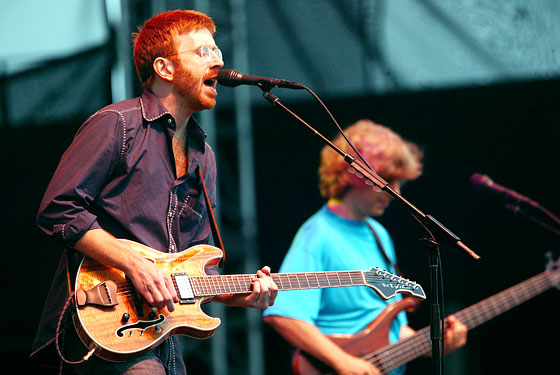 Image Source
In 1997, the band created the environmental organization the Waterwheel Foundation which supports selected non-profits from each city the band performs in. Proceeds are taken from donations, as well as sales of merchandise bearing their logo. In its fifteen year history, the foundation has donated over half a million dollars to more than 300 groups nationwide. Each non-profit group is selected by its involvement with social services, with a focus on environmental causes such as urban gardening, clean water, and land conservation. In addition, the band also created the Green Crew, in which volunteers clean up after each show. Read more about Phish's environmental efforts.
Alanis Morissette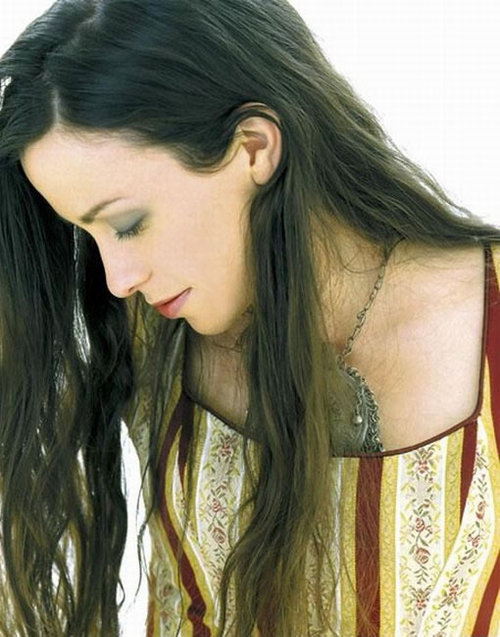 Image Source
Morisette became a vegan in 2008. This impacted her outlook on many social issues including the environment. She has narrated several shows on PBS that target environmental change and education such as 2009's "The Great Change." Along with many other well known musicians, she has joined the group REVERB, which monitors and helps limit the impact on the environment that artists have while touring. She has also openly opposed US oil companies drilling in Alaska.
Coldplay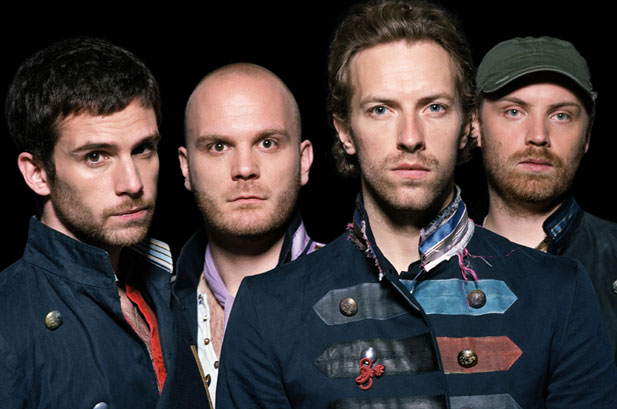 Image Source
Over the years, Coldplay has continuously been quite vocal about their beliefs on environmental protection as well as fair trade, using the stage as a promotional platform. Recently, the band partnered with ClientEarth, a group that enforces environmental laws throughout different countries, working with local governments and local green groups. The band has also pioneered strategies such as carbon neutral CDs and tree planting in areas that struggle economically. Read more about Coldplay's environmental efforts.
Moby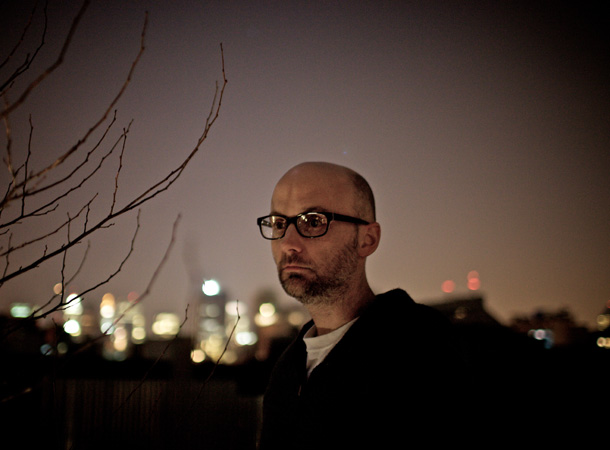 Image Source
In 2009, Moby performed a free show in MTV Europe's "Campaign to Stop," which targets climate change awareness amongst people ages 15-34. Moby also became visibly involved with Al Gore during his production of the environmentally conscious movie "An Inconvenient Truth". This article talks about Moby's animal rights efforts.
John Legend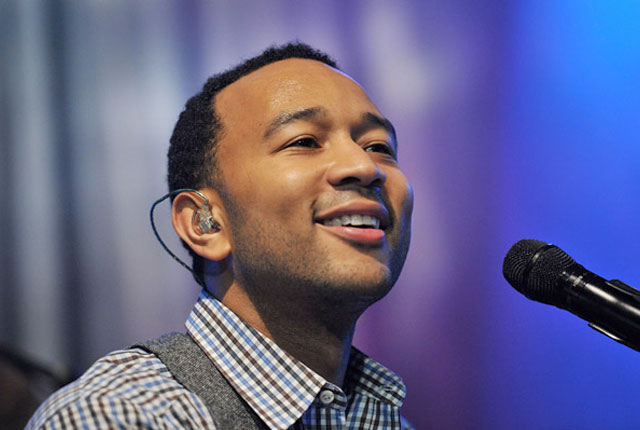 Image Source
The singer has gone the extra mile to make all his tours as green as possible. Beginning in 2009, he teamed up with REVERB, a non-profit organization that has helped him keep his tours as environmentally friendly as possible, getting fans involved with things like carpooling. His website includes other tips for concert goers on how to help out, giving prize incentives. He was also part of President Obama's Green Inaugural Ball which was held to promote the president's support of sustainable energy use. Read more about his environmental efforts here.
Thom Yorke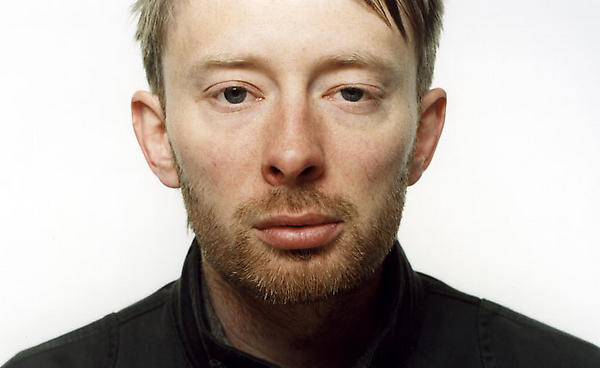 Image Source
Thom Yorke, the lead singer for the band Radiohead, has been involved with several efforts to bring awareness to the changing environment. His group is known for promoting as many environmentally conscious actions as possible while on tour, including using biofuel on tour buses. They also try to get their fans and concert goers involved in their efforts by playing shows where the venues are supported by public transportation. In 2009, Yorke attended the UN conference for climate change in Copenhagen. More on his work with the environment here.
Sheryl Crow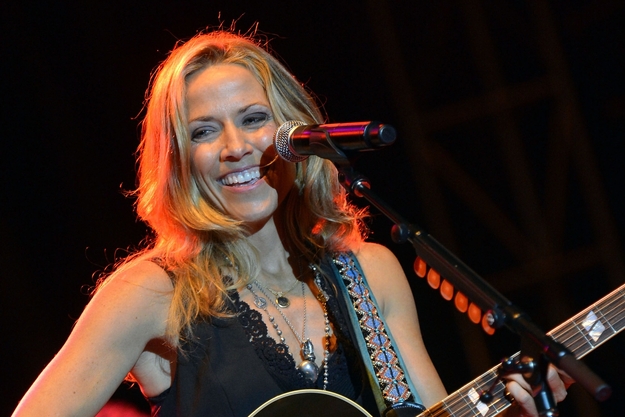 Image Source
Crow, like so many other artists, has found ways to limit her carbon footprint by refining her tour practices. Reusable water bottles have been used by the crew and her group has developed the use of compostable materials when possible. She estimates that she has removed more than one million pounds of CO2 through recent efforts to make her music sustainable.
Bono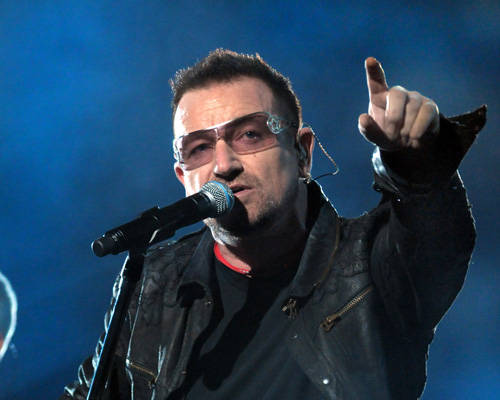 Image Source
The lead singer for the band U2 has long been outspoken for the causes he believes in which include many environmental issues; he even drives a car which runs on ethanol. Bono has also developed a clothing line called EDUN, which promotes fair working conditions for its employees while also being conscious of the local environment. The entire band has been active with the group Greenpeace, and together they protested a nuclear power plant that was scheduled to open in England.
Linkin Park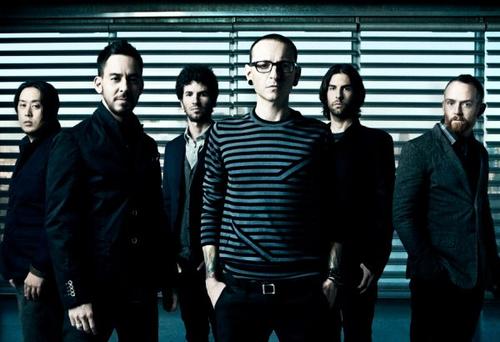 Image Source
The group is a part of Music for Relief, an organization whose cited mission is to support disaster relief and reduce global warming. They have joined forces with Habitat for Humanity to make green housing accessible to those who would otherwise have no place to live. The band is also bringing awareness to deforestation by helping groups such as American Forests Global ReLeaf Program.
Michael Franti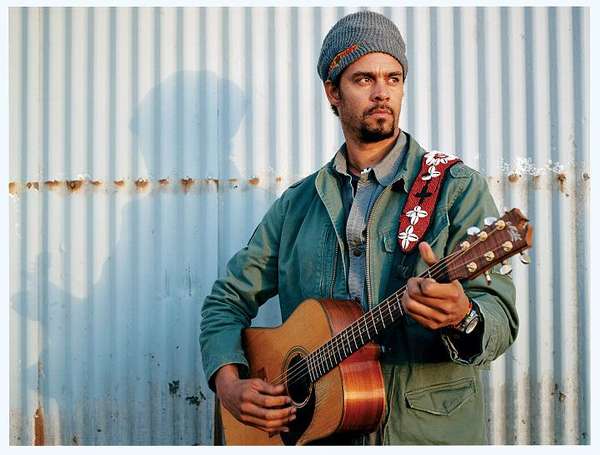 Image Source
The lead vocalist for the band Spearhead, Michael Franti feels called to fight against social injustice and to champion environmental issues. As is common with many bands these days, Franti is vigilant about going as green as possible while touring. This includes using biodiesel fuel, and condemning the use of plastic water bottles. Spearhead played at President Obama's Green Inaugural Ball in 2008. He is also a member of Rock the Earth, an organization that brings awareness and educates about environmental concerns.
Willie Nelson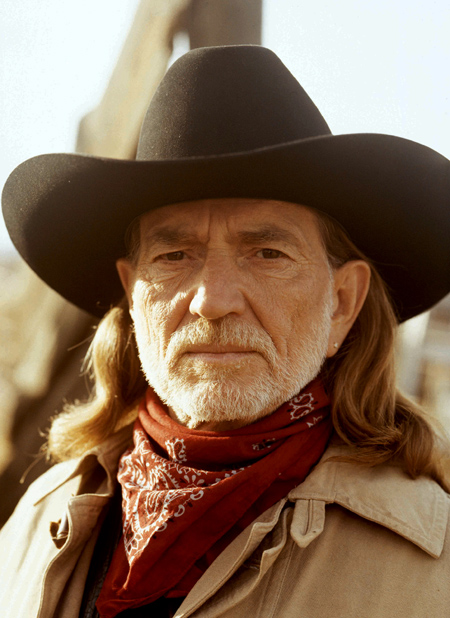 Perhaps the most well known environmentally conscious musician of recent times is Willie Nelson. He famously made his own brand of fuel, known as BioWillie which is made mostly of soy beans. It was twenty-seven years ago that Nelson helped begin Farm Aid, a yearly concert from which most proceeds go to American, family owned farms promoting local, organic and healthy foods. He is also a big proponent of using hemp for fuel and clothes. Read more about his efforts here.
Arcade Fire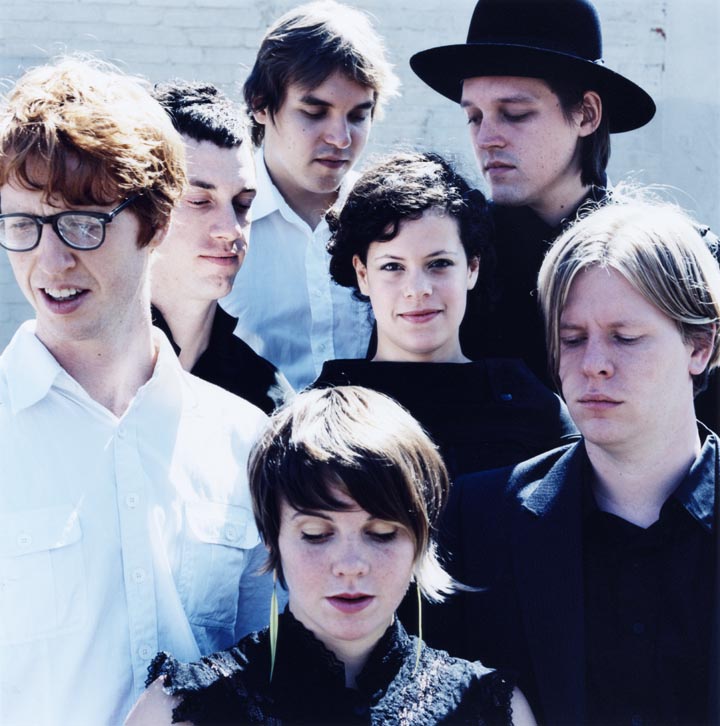 Image Source
For some acts, words are as loud as actions. The Arcade Fire has directly addressed the growing concern over urban sprawl in their music as they sing, "Dead shopping malls rise like mountains beyond mountains, and there's no end in sight, I need the darkness someone please cut the lights." The Canadian band also recently joined forces with REVERB to decrease the amount of waste produced during their concerts and while on tour.
Norah Jones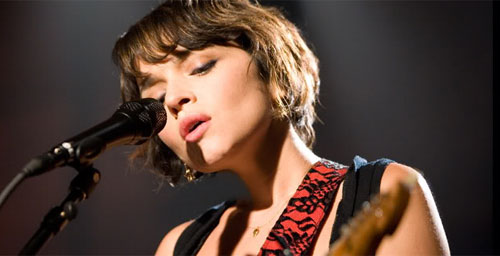 Image Source
As with so many touring outfits, the traveling entourage that is necessary to put on the show for Norah Jones and company has a hefty carbon footprint. Jones benefits from the services of REVERB; the company helps her find avenues for more efficient gigging. This simple act of awareness is often the most important step towards a greener lifestyle.
Dave Mathews Band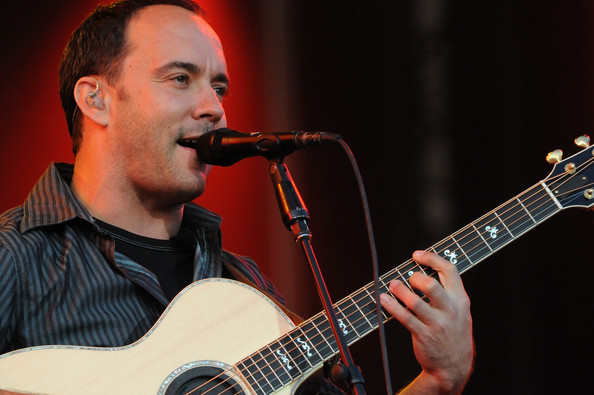 Image Source
In the green arena, this group has outdone itself nearly every time it has hit the road. Dave Mathews has experimented with biodiesel for touring vehicles and often looks for ways to make his merchandise environmentally friendly. Using these and other methods, such as carbon offsetting practices to reduce the impact of touring, the band has reduced their carbon footprint by nearly 3 million pounds of CO2. Expect more eco-innovation from these environmental champions as they push the envelope with carpooling and an eco-village for fans of the band.
Neil Young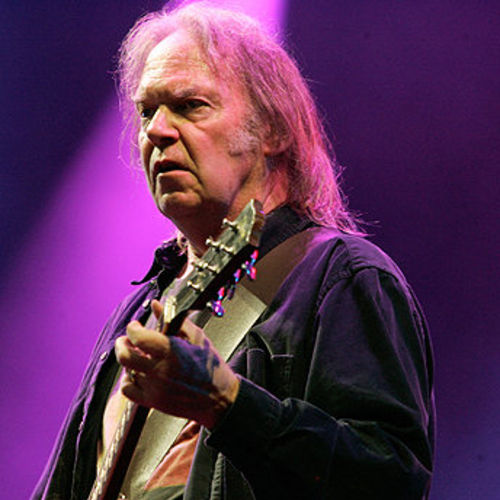 Image Source
Young was one of the very first to use and promote biodiesel as an alternative fuel source. He once had each of his seventeen vehicles on tour using fuel made mainly from soy beans and vegetable oil. He has sung about people's negative impact on the earth since the 1970s, when he released the song "Vampire Blues."
Bonnie Raitt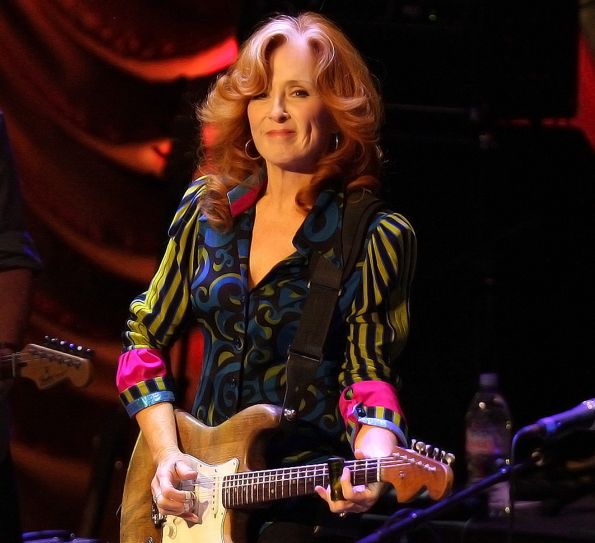 Image Source
This rocker has not only been an activist for the environment herself, but helps to inspire and recognize others who have done the same. In 2002, Raitt held a Green Highway tour, a concert which spread the message of alternative energy sources. In her tours, she has eco-villages set up with examples and information given out to concert goers to help spread the word. She also co-founded the Musicians United for Safe Energy Group, which fights nuclear power usage.
Jack Johnson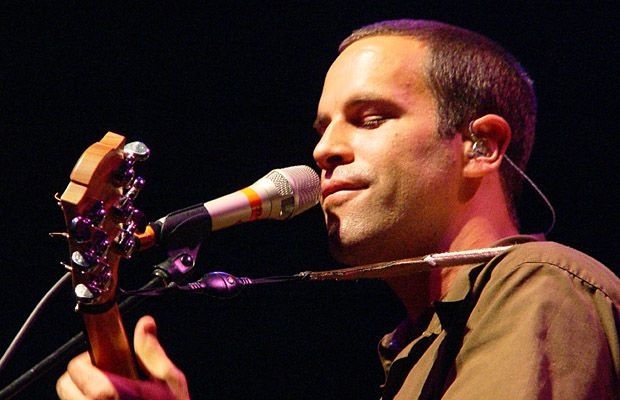 Image Source
Johnson owns the building housing Brushfire Records, which is made out of eco-friendly materials from top to bottom. Not only are there solar panels on top of the roof, but there are blue jeans used as insulation inside the walls. The covers of all CDs produced there use only recycled paper. Hailing from Hawaii, he helped to develop an organization there which educates people on how to be environmentally active in their everyday lives.
KT Tunstall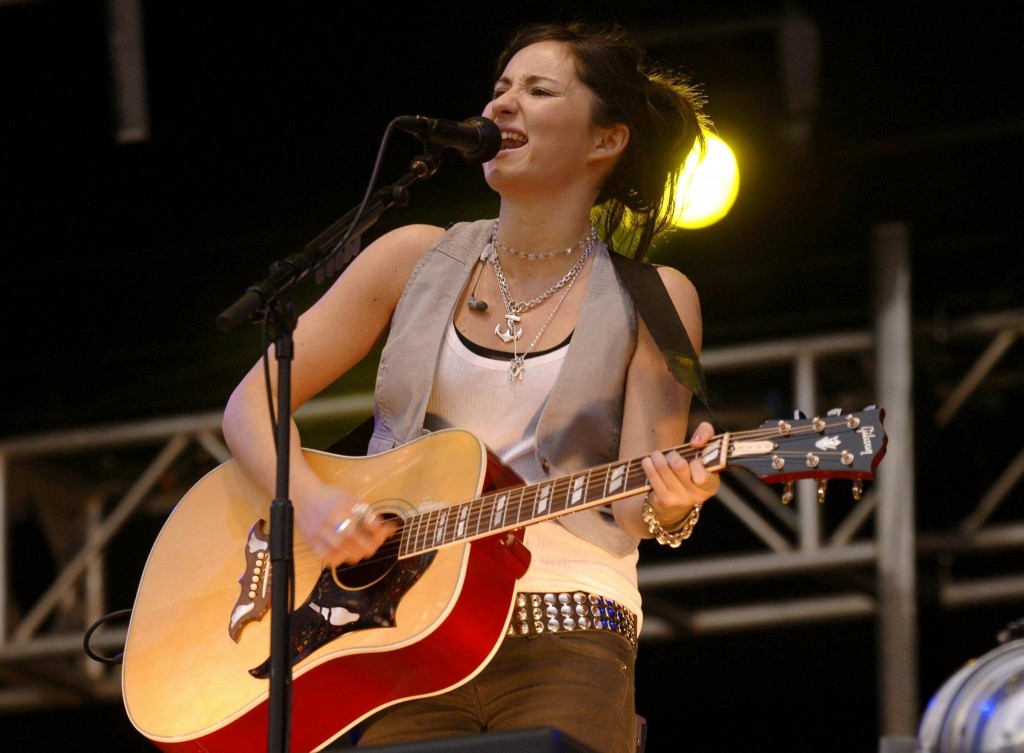 Image Source
Tunstall has worked on bringing environmental issues to the forefront since her debut album in 2004. She also practices what she preaches, having planted over 1,500 trees in her native Scotland. She also works with the Carbon Neutral Company, a group that keeps track of one's use of electricity and fuel which she monitors closely while she is on tour.
Cloud Cult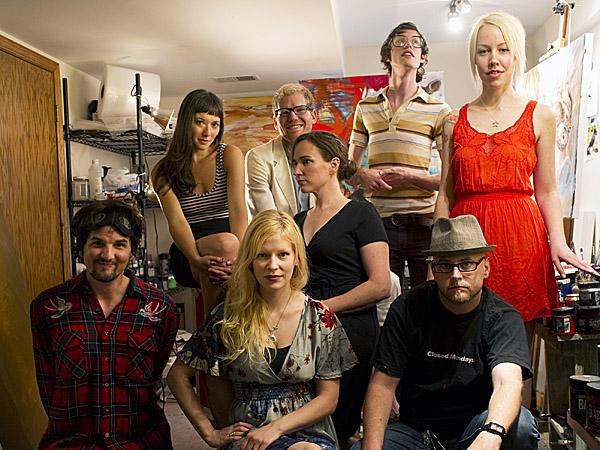 Image Source
This band of indie rockers truly stands out among the eco-crowd. They have gone out of their way to make sure that their products are as eco-friendly as possible. Cloud Cult begins with the packaging of their CDs, using repurposed cases of jewelry. They even created their own record company, Earthology, which utilizes geothermal sources of renewable energy.
Pearl Jam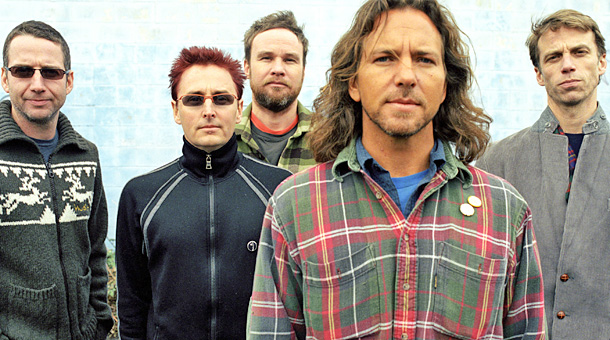 Image Source
The old school outfit helped begin the Carbon Portfolio Strategy which teaches children about environmental issues. Pearl Jam has donated their time, but they have also donated their financial resources to help foster awareness about renewable energy uses as well as climate change concerns.
The Roots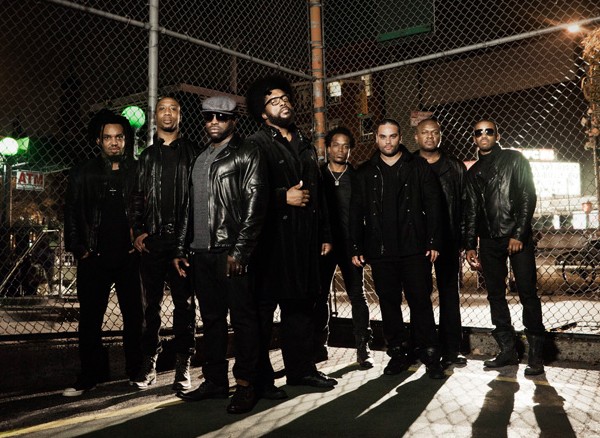 Image Source
The house band for Late Night with Jimmy Fallon has long been an advocate for the environment. These patrons of mother earth work with many organizations such as PETA, Organix, the Green Music Group and Global Inheritance to promote awareness on many different environmental issues. The group also works with REVERB to ensure that their concerts and tours are as green as possible.
Green Day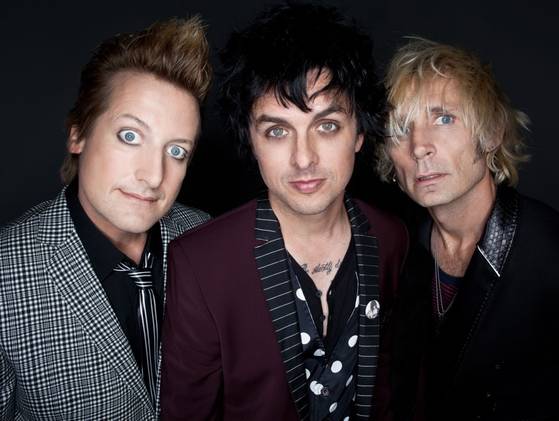 Image Source
This mainstay punk band has a name quite suited for an environmental group that has been very active on the green front. They have been heavily involved in efforts to promote alternative energy as opposed to more traditional fossil fuel consumption.
Barenaked Ladies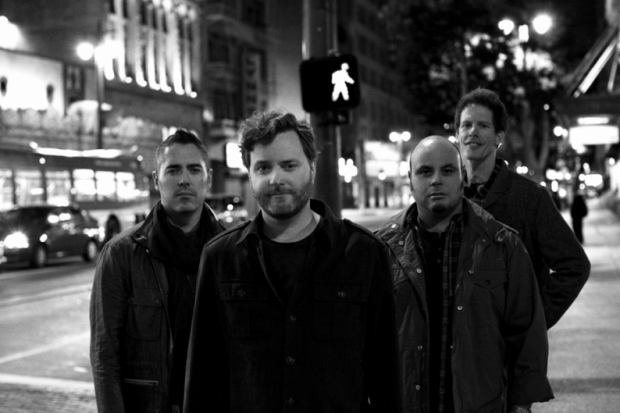 Image Source
This Canadian band was one of the first to promote the use of alternative fuel in to limit the impact of constant touring. With the help of companies like REVERB, the group has incorporated organic food into its routine fare and embraced biodegradable materials whenever possible. Repurposing items, like broken guitar strings as jewelry, is only one of the innovative ways the band has tried to recycle.
Guster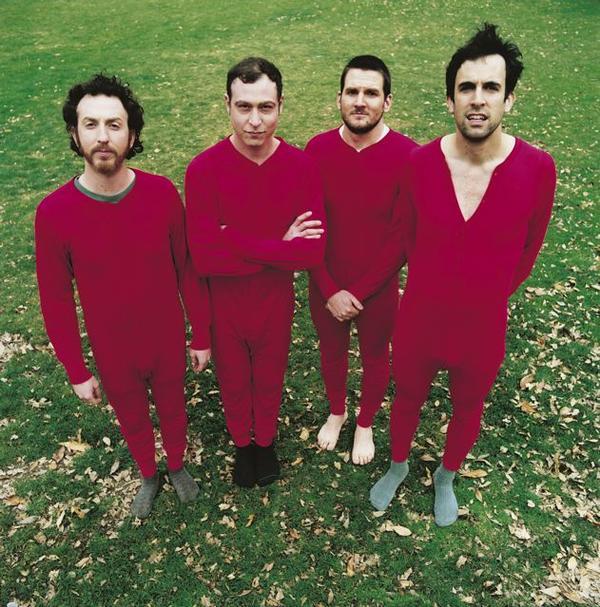 Image Source
The members of Guster take environmentalism very seriously. The activism of the band is perhaps best demonstrated in guitarist Adam Gardner's creation of the non-profit company REVERB. This consulting operation is responsible for many of the sweeping changes seen in the music community in recent years. Few artists have done as much to raise awareness for the modern environmental movement.
Don Henley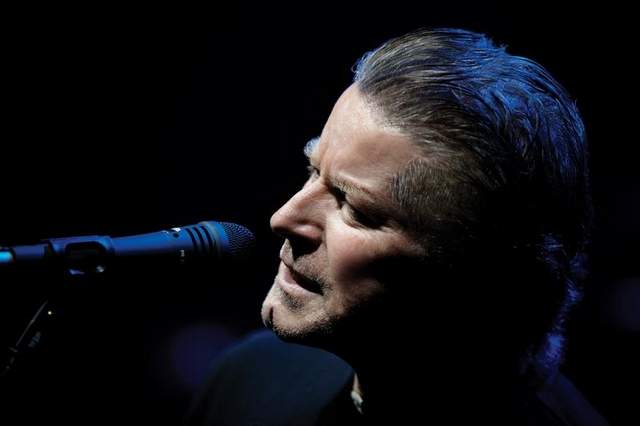 Image Source
A former member and founder of The Eagles, Henley has taken on the challenges of land preservation. The mission closet to his heart is the Walden Woods Project, where he has worked for the past 20 years on saving the land where Henry David Thoreau lived and worked. He also began the Caddo Lake Institute which raises money for research on ecology. Through this effort he has managed to protect 26,000 acres of wetland in his home state of Texas.